Treat your skin to a deep clean AND nutrient-rich hydration while sloughing away years of dead skin and free radicals at Paradigm Salon & Spa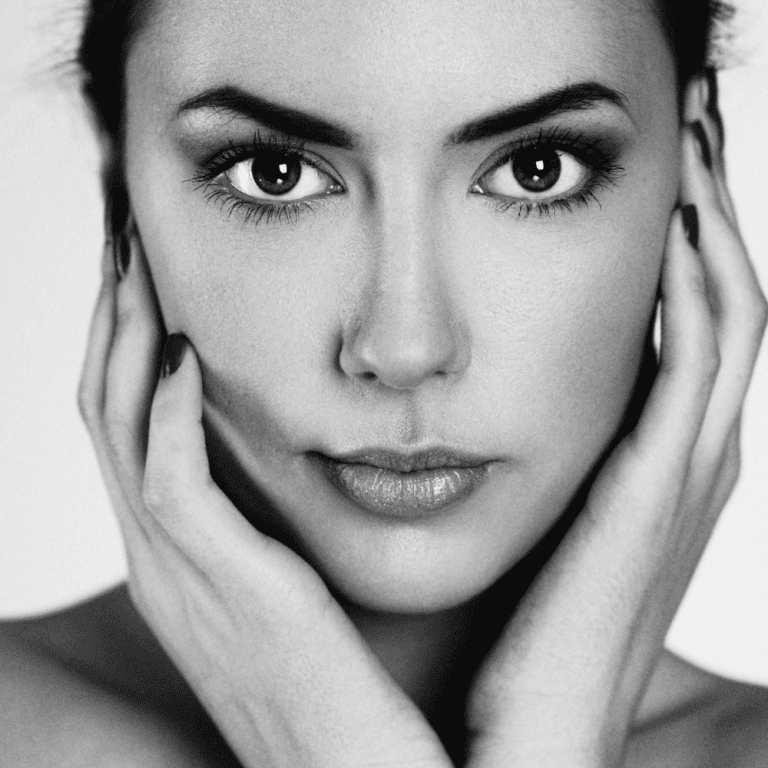 What is HydraFacial?
A HydraFacial is a "leveled-up facial treatment" that utilizes proprietary vacuum technology and serums to exfoliate, cleanse, extract, and hydrate the skin. The spiral design of HydroPeel tips makes this treatment especially unique.
This one-of-a-kind treatment can address a number of skin conditions such as:
Fine lines & wrinkles
Elasticity & firmness
Skin tone & texture
Enlarged & clogged pores
Think of HydraFacial as the ultimate hydrator and deep cleanse for your skin! HydraFacial's require a high-end device that combines a patented vortex technology with rich serums that are gently applied to the skin with the HydraFacial handpiece. These serums include ingredients like lactic acid, salicylic acid, and more. There are several steps involving different handpiece tips to cleanse, exfoliate, and then hydrate the skin. These tips are patented and use a vortex technology to vacuum up the serums, dead skin, and black/white heads.
Platinum HydraFacial | $320

The Platinum HydraFacial is the ultimate luxury suite of facial treatments. It combines detoxifying lymphatic drainage therapy, customized treatment boosters for targeted skin concerns, and Blue or Red LED Light Therapy during a 1-hour experience of total skin transformation – for the Full Detox.
Deluxe HydraFacial | $240
When you're ready to move from prevention to correction – the Deluxe is the way to go. This treatment is 45 minutes of pure HydraFacial bliss – with the addition of personalized treatment options/boosters to target skin concerns, partnered with relaxing and rejuvenating LED Light Therapy. We like to think of it as "baking in your booster" to increase efficacy. This customized treatment will leave you totally radiant!
Signature HydraFacial | $190
The perfect 30-minute intro to hydrated, amazing skin, the Signature HydraFacial is the first step to get GLOWING. Whether you're short on time, feel like you could use a skin-reset, or just need a quick pick-me-up, this leveled-up facial treatment leaves you with polished, hydrated and absolutely radiant skin.
HydraFacial Perk Lip | $50
They HydraFacial Perk Lip treatment is a more natural solution to plump and hydrate your lips. The Perk Lip treatment uses a roller-flex, which gently eliminates the surface layer of dead skin from your lips. This process removes impurities while simultaneously delivering vital antioxidants to your lips. The treatments help with thinning and wrinkled lips using a topical ointment containing hyaluronic acid.
Perk Lip offers many unique benefits, including: Loosening and removing stagnant skin cells, gently cleanse and hydrate, enhances natural lip volume by lightly plumping, infusing the lips with antioxidants and nutrients. Perk Lip organic ingredients include Peony Extract, Aloe Leaf Extract, Vitamins A, C, E, and Peppermint Oil.

HydraFacial Perk Eye | $50
HydraFacial Perk Eye's Replenishing Serum brightens, tightens and hydrates the delicate eye area. Perk Lip organic ingredients include green tea extract, arnica flower extract, oat kernel extract, citric acid, and earth mineral peptides to hydrate an brighten your eyes. In less than ten minutes, Destiny our Esthetician will apply the Perk Eye Replenishing Serum to your eyes, leaving you with a fully-refreshed look and no downtime!
The benefits of Perk Eye include antioxidant protection that soothes and hydrates skin, brightens the eye area and minimizes dark circles, and reduces puffiness around the eye area.
Policies
Cancellations: Please provide 24 hours notice to avoid a 50% cancellation fee. No shows and clients who are more than 15 minutes late will also be charged a 50% service fee.

Refunds: We do not issue refunds but do strive for 100% satisfaction. Giving you healthy beautiful hair and a pleasant experience is our ultimate goal. If there is a problem with a color or cut, please notify us within 7 days of your appointment and your stylist will fix the issue at no additional charge. New or additional services, however, will require an additional appointment and may come with additional fees. Thank you for understanding.